Wine Clubs
Join the Sittella Wine Club – a concept for all our Clients who love our wine and food.
There is no fee to join either of our Wine Clubs, just a passion for Wine!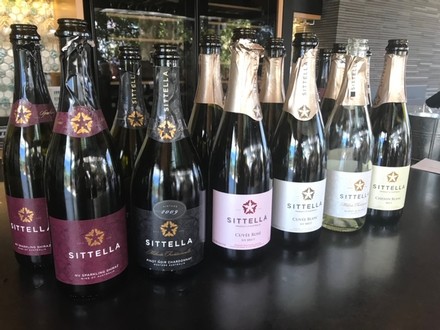 Sittella Wine Club
Join our Premium Sittella Wine Club
For all our Customers who not only love to indulge in our Premium Wine and Food, but who wish to be part of our evolving winemaking vision.
1. Shipment of 6 bottles mixed Sparkling, reserve red/white ($180) Per quarter (March, June, September & December) 24 bottles per year.
2. In-depth tasting notes, food matching ideas and cellaring information
3. Exclusive pre release of our Avant Garde Wine Series
4. 20% discount on wine purchases
5. 15% discount when dining in the restaurant up to 4 persons (not applicable on Set Menus)
6. 2 Wine Club, exclusive tastings per year of our Reserve and Avant Garde wines
7. Anniversary Club gift voucher with a value of $50 issued per year
8. Invitation to our Long Lunch and Vintage dinner/lunch with 15% discount off the full meal price for 2
9. Invitation to our Sparkling Cocktail Party for you and 3 guests
10. Free freight
11. No Joining Fee
Explorer Club
Are you wanting to explore our wines however have trouble deciding on where to start?
Or perhaps you want to be part of Sittella's inner circle receiving 20% disc on your favourite Sittella Wine whilst being introduced to our favourites quarterly?
Then this Club is for you!
1. Shipment of 3 bottles Per quarter ($80 per quarter) March, June, September & December
2. May include a mix of Sparkling, Whites and Reds from all our Estate Wines (does not include our Avant Garde or Limited Release wines)
3. In-depth tasting notes, food matching ideas and cellaring information
4. 20% discount on wine purchases
5. 15% discount when dining in the restaurant up to 4 persons (not applicable on Set Menus)
6. Free freight (WA) $10 Freight carge on purchases under $100 for other states (including the quarterly pack)
7. No Joining Fee