Winemaking
---
Sittella Winery and vineyard are located in the heart of the Swan Valley and only 30 minutes from Perth by car. The Swan Valley vineyards thrive in the fertile soils and a Mediterranean climate of hot dry summers and mild wet winters, producing a range of rich, full flavoured wines.
Over the past two decades, the Margaret River area has become world renowned for the production of some of Australia's finest premium wines. Sittella sources fruit from Wildberry Springs and its own Margaret River Vineyard. Furthermore also from the Frankland River area in the deep south.
Margaret River's temperate maritime climate, with its generous winter rainfall, subdued summer temperatures and frost-free spring, provides the ideal growing conditions for the production of outstanding premium varietal wine styles. Vines are grown on undulating land in some of the best soils in the area – red/brown, well-drained gravelly loams.
Extensive vineyard redevelopment under the guiding hand of company Vineyard Managers has resulted in significantly improved yields and quality. Over the past five years, production along with quality has increased dramatically with an actual crush of over 100 tonnes since 2008.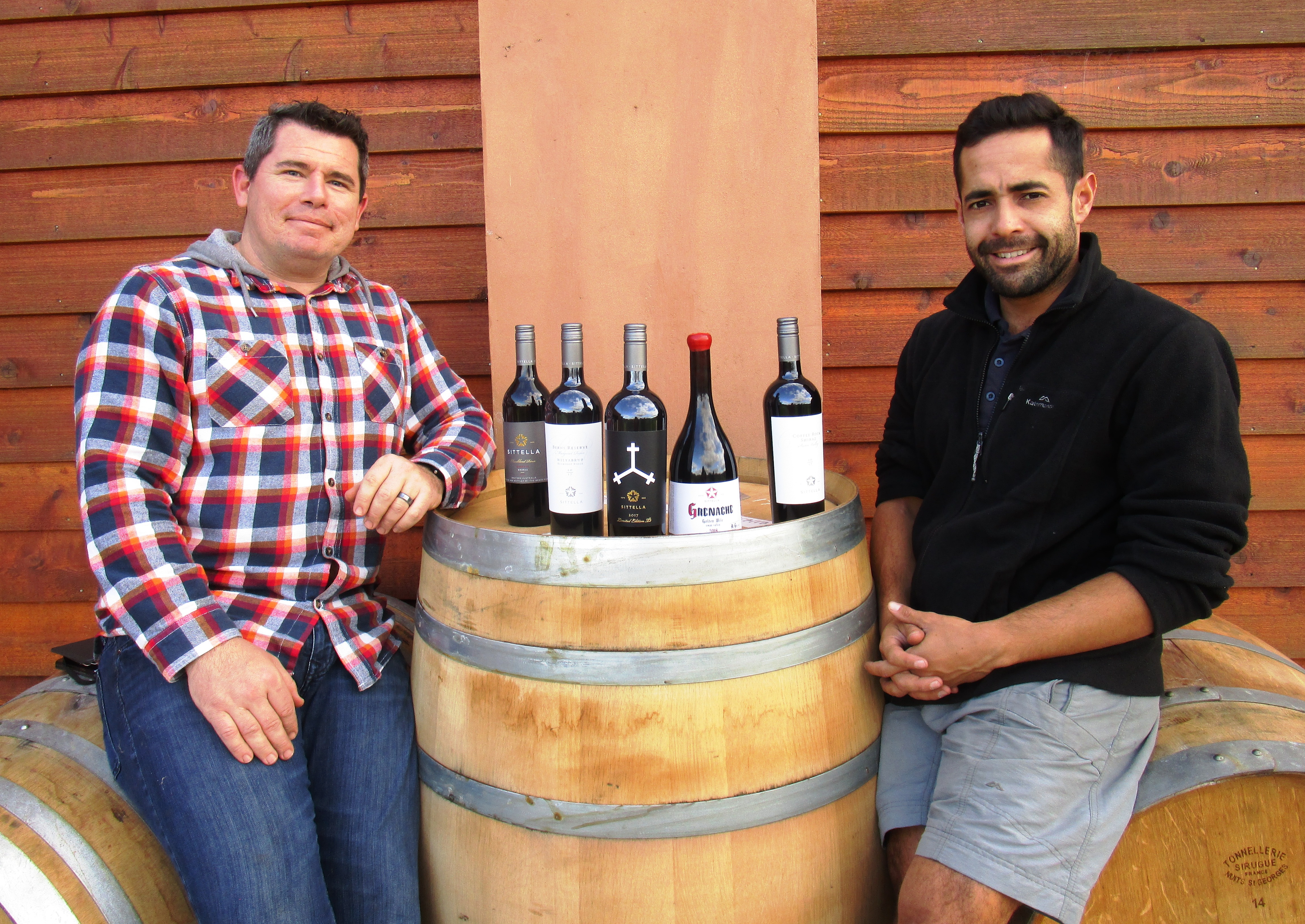 Sittella Vineyard
Located in the Swan Valley, on a stretch of fertile land 20 km north-east of Perth. In this upper river district, with the Darling Ranges to the east and the Indian Ocean to the west, the warm Mediterranean style climate provides steady winter rainfall and hot, dry summers which produce grapes of wonderful flavour, richness, balance and style. The water supply is a trickle system using bore water. Verdelho, Chardonnay, Shiraz, vines grow over a 5 hectare allotment on rich alluvial sandy loam soils (3 hectares under vine). Recent plantings also include Tempranillo, and Petit Verdot.
Margaret River Estate
Located at Willyabrup, 260 kms south west of Perth. The region's temperate southern climate has been likened to Bordeaux with its generous winter rainfall, freedom from spring frosts and subdued summer temperatures – the ideal growing conditions for international wine styles. With 2.5 hectares of undulating land and soils are amongst the best in the area. Comprised of red brown loam with some gravel that ensures good natural drainage.
Sittella has planted Chardonnay, Cabernet Sauvignon and Sauvignon Blanc. It has recently planted Malbec to develop a classic red Blend.
Winemakers
Senior Winemaker - Colby Quirk
Colby Quirk has a B.A. Science (Viticulture and oenology) from Latrobe University. Colby is a wine industry professional skilled in all aspects of the winery, laboratory and vineyard management in diverse wine regions of Australia and overseas. He has accumulated extensive experience in regions, such as Trentham Estate in Mildura Vic, Rosemount Estate in the Hunter Valley, Lindemans in Mildura Vic, Lambert Bridge in Sonoma Valley California, Domaine Chandon Australia in the Yarra Valley and most recently as assistant winemaker at Faber Vineyard here in the Swan Valley. Colby has also completed the AWAC wine course in adelaide in 2011. Colby is passionate and dedicated to producing quality wines through careful attention to detail at every stage of production. "I believe great wine is made in the vineyard. The art of winemaking is about great viticulture, gentle handling of the grapes and maintaining a strict ferment temperature regime. We go to great lengths to ensure that the best product possible is delivered in the bottle."
Winemaker - Yuri Berns
Yuri Berns graduated from Curtin University in oenology and viticulture in 2011. Yuri started his career off at Sittella as a trainee in winemaking in 2004. He worked vintages at Clos Pegase Wines in the Napa Valley/California, at Howard Park in Margaret River and in 2013 Yuri went back to Champagne to work for the House of Geoffroy for more vintage experience. In 2010 Yuri won the "Champagne award" in the student section for which he was invited to Champagne, where he was a guest for 2 weeks and hosted by the CIVC. In 2011 he won the Talijancich-Leeuwin Award at Curtin University, for Aptitude in the Australian Wine Industry and has also completed the coveted AWAC wine course in Adelaide in 2015. Yuri has a keen interest and passion for making and producing sparkling wines of fruit purity combined with subtle complexity.